Welcome to Jackie's Site!
Our mission is to be a resource for all those interested in learning and applying the teachings of awakening the mind to Spirit/Perfect Oneness through true forgiveness as taught in the self-study Spiritual thought system A Course in Miracles. Also, for those who are interested in wonderful people who help us navigate the dream peacefully, please check out my video podcast series The 24th Hour.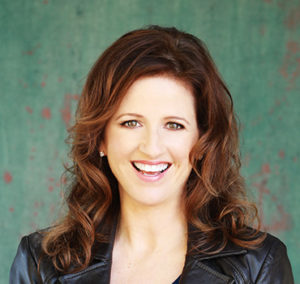 Jackie Lora Jones is a Broadcast Journalist, Certified Clinical Hypnotherapist and Spiritual Counselor. Whether through her A Course in Miracles workshops, work in the media, or in private counseling sessions, she helps people worldwide transform their lives.  Jackie's methods facilitate a connection to inner guidance and the higher self, which the Course terms the Holy Spirit/Jesus, enabling a more peaceful & forgiving approach to the issues and challenges of everyday life, leading to the awakened mind and return to Spirit/God/Perfect Oneness.
As a holistic journalist, Jackie focuses on "journalism that heals". Through interviews and stories that inspire and uplift, her goal is to shine a bright light on the power of Spirit within all of us. You can view her video podcast interviews here at The 24th Hour™
Her A Course in Miracles audio podcast series can be found here at True Forgiveness Teachings™
Born in Toledo, Ohio, Jackie exhibited a keen intuitive intelligence and empathic awareness at an early age. She was often the "go to " person for advice and insight about an issue or problem. Helping people remember their true Self, be the observer of their life, let go of fear and guilt, and forgive themselves has been her path of service to others.
Jackie has been a student of metaphysics for nearly two decades and has fine tuned her intrinsic skills in psychotherapy and the power of the mind. Her goal is to help people awaken their minds and discover inner peace. She is the author of her first book in a series of books she's writing called The Wisdom Series: All Peace No Peaces: A Course in Miracles' Take on the World.
As a longtime student of A Course In Miracles Jackie encourages the practice of true forgiveness.
To schedule a workshop with Jackie email her at info@jackie.news
You can learn more about Jackie's transformational form of therapy by clicking on the counseling page.
Jackie graduated from Indiana University with a B.A. in Telecommunications where her focus was broadcast journalism and psychology. She received her diploma with honors in Clinical Hypnotherapy from the Hypnosis Motivation Institute. Upon graduation she received the HMI Director's Award for Exceptional Professional Achievement During Clinical Residency.
---
Jackie Lora Jones Social Media Connections
YouTube: youtube.com/thetwentyfourthhour
Vimeo: vimeo.com/thetwentyfourthhour
BlogTalkRadio: blogtalkradio.com/trueforgiveness
Skype: mindtherapist (counseling) | twentyfourthhour1 (interviews)
Patreon: patreon.com/jackielorajones
Crowdcast: crowdcast.io/jackielorajones
---
Interview Guidelines for Guests
The 24th Hour™
True Forgiveness Teachings™
---
"This eye-opening book is enlightening and refreshingly uncompromising in its approach. You will further yourself on the spiritual path by reading it!"
—Cindy Lora-Renard, spiritual counselor and author of A Course in Health and Well-Being
"The writing is engaging and friendly while sticking to the important precepts of A Course in Miracles without compromise. Highly recommended for both newbie and seasoned Course students!"
—Bruce Rawles, author of The Geometry Code and ACIMBlog.com
"Dedicated, faithful, entertaining, and knowledgeable, Jackie Lora Jones shows what great benefits the teachings of A Course in Miracles have had on her life and in turn can have on your life too."
—Alexander Marchand, author of The Universe Is a Dream
"Well-written, and totally uncompromising on its message. Jackie reminds us to, 'wake up from our dream that there is a universe.' The classic film, The Wizard of Oz, is used as a great analogy for this whole predicament we seem to find ourselves in. There's no place like home, indeed. Giddy up!"
—Mike Lemieux, author of Dude, Where's My Jesus Fish?
---
Video Interviews with Jackie

Please enjoy my latest discussion with Bruce Rawles . We discuss our tried and true techniques for navigating life by applying the pure non-dual metaphysics of A Course in Miracles !

Maria Felipe was kind enough to interview me about principles of A Course in Miracles for Live Your Happy TV. Enjoy!
Bruce Rawles: A Course in Miracles: The Desire to Get Rid of Peace—a Conversation with Jackie Lora Jones
Bruce Rawles: Jackie Lora Jones Interview
---

Corinne Zupko interviewed me on her From Anxiety to Love Podcast.
C.A. Brooks welcomes Jackie Lora Jones on her show 12Radio.
---
Downloadable Graphics